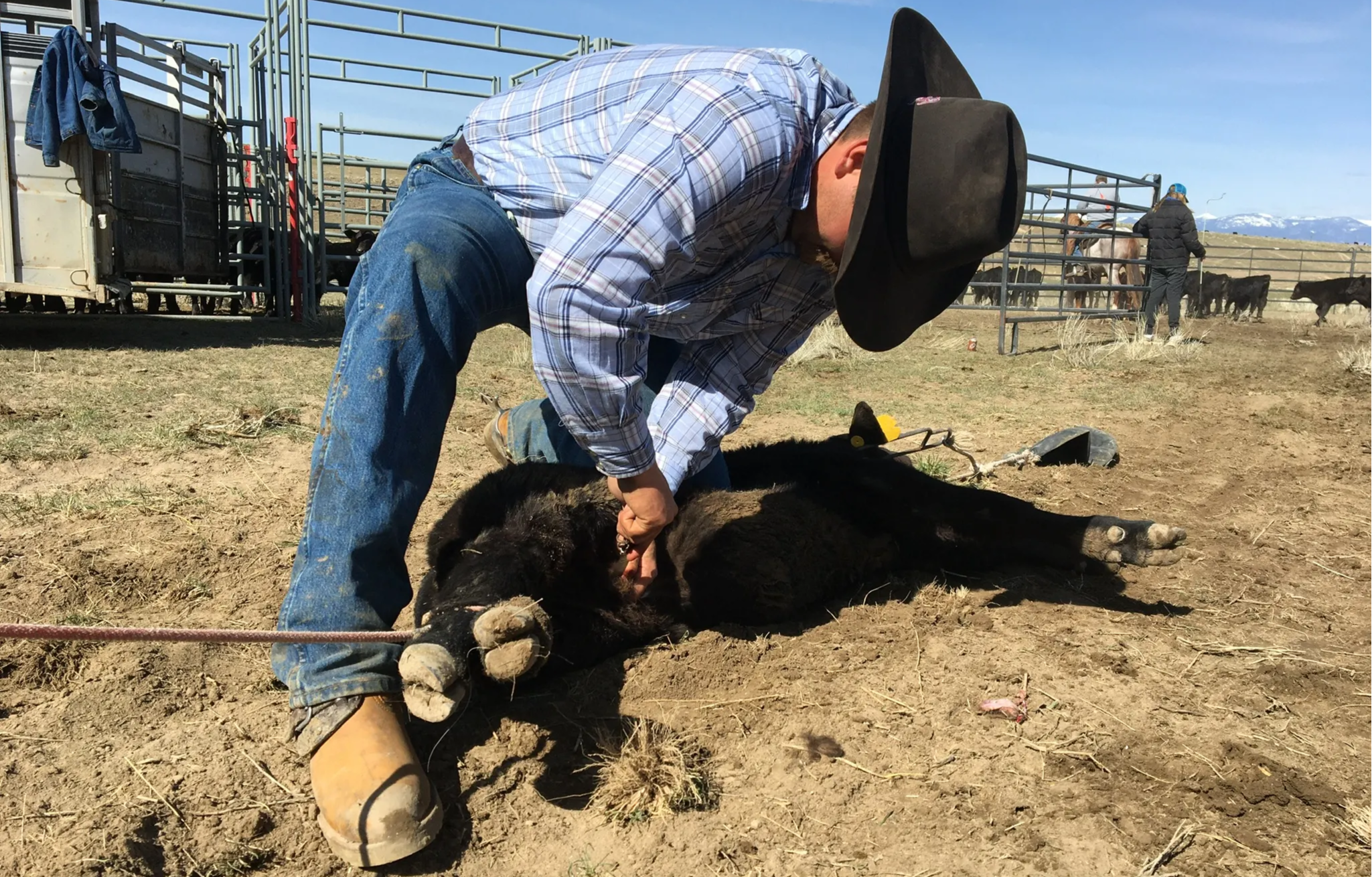 The Atomic 79 Nutted Calf Boots

There are few things better than slipping your feet into a superior pair of cowboy boots such as the Nutted Calf line from Atomic 79. Top grade materials paired with exceptional craftsmanship is what sets Atomic 79 apart from other bootmakers. Ranchers know the difference between a good-enough boot and a great boot, and we think everyone should, too.
At Atomic 79, we construct and repair cowboy boots of the highest quality and value. We take great pride in the detail and craftsmanship of each pair of cowboy, work, and hiking boots we make, sell or repair. Whether they're made by us (through Schwarz Custom Boots ) or by other artisans, we pride ourselves on the craft, care, and fine materials which go into each pair of boots. Our unparalleled workmanship means we go beyond utility and strive to make all our products pieces of art. Our many customers share and value our vision of what makes great handcrafted cowboy boots truly great.
The Nutted Calf cowboy boot is functional, tough, and good-looking. NC boots are made with traditional and correct construction techniques and top notch materials. We use only genuine cow and cow/calf leather for liners, soles, vamps and tops- no pigskin and no plastic. We use a full steel shank with lemonwood pegs and nails. The inner and outer soles are always heavy leather. We cut a channel in the innersole, creating a holdfast, and then use a piece of leather welting to attach the outer sole. Quality boots and shoes were historically made this way, as opposed to the cheaper technique of gluing a cloth strip in to create a holdfast. Heels are made with stacked leather and ground to the desired profiled heel shape. We use a heavy counter. On the top work, we stitch down the points and use piping that is also cow/calf.
The result is a superior boot ready to be used with the original purpose on the range - but still great looking in town. This boot can be re-soled and enjoyed for years. The value of Nutted Calf products lies in their superior craftsmanship, commitment to detail, artistry, and durability. NC boots are traditional and authentic boots like those that helped to define the West. This is a real boot, not a sneaker dressed up in boot clothing. Our heeled boots have a steel shank are are ready for the stirrup.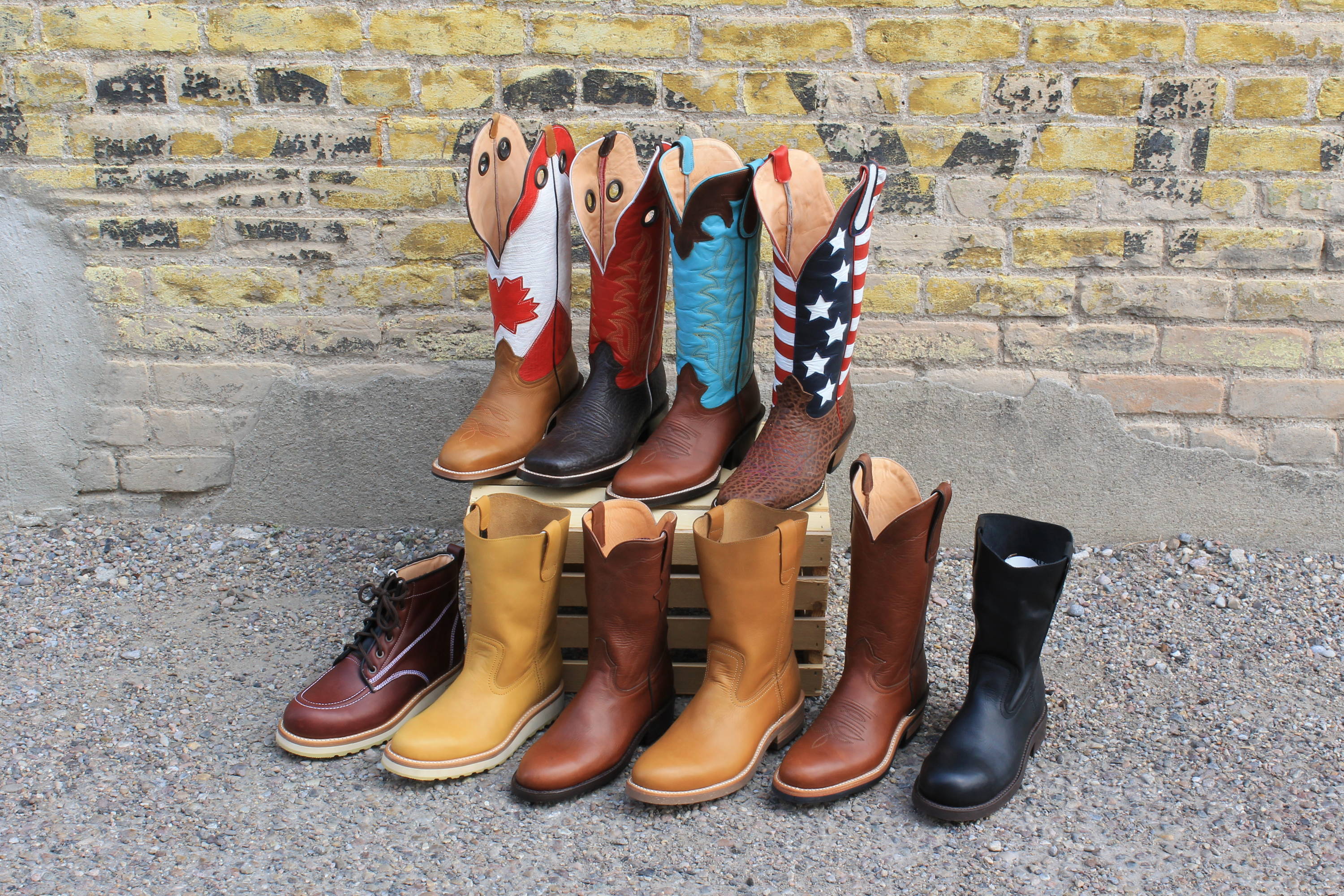 We searched far and wide to find craftsmen who were experts in the traditional methods of high quality bootmaking. We found our partners almost by mistake in Leon, Mexico. Many large factories create mass quantities of the cheaper "modern" boots in this region, but this family had been in the business for three generations, had a small production floor and still knew the old techniques. They were happy to exceed our standards and happy that, unlike others, we were willing to pay the cost of this type of construction and attention to detail.
Our crew has been crafting boots by hand for over fifty years using proven techniques and quality touches such as stitched-down points, carefully profiled left/right heel shapes and perfectly aligned counter and vamps. Boots are well-balanced and proportionally correct. Materials are always high quality. These are just a few unique features which make the Atomic 79 line of Nutted Calf boots better than any off-the-shelf boot.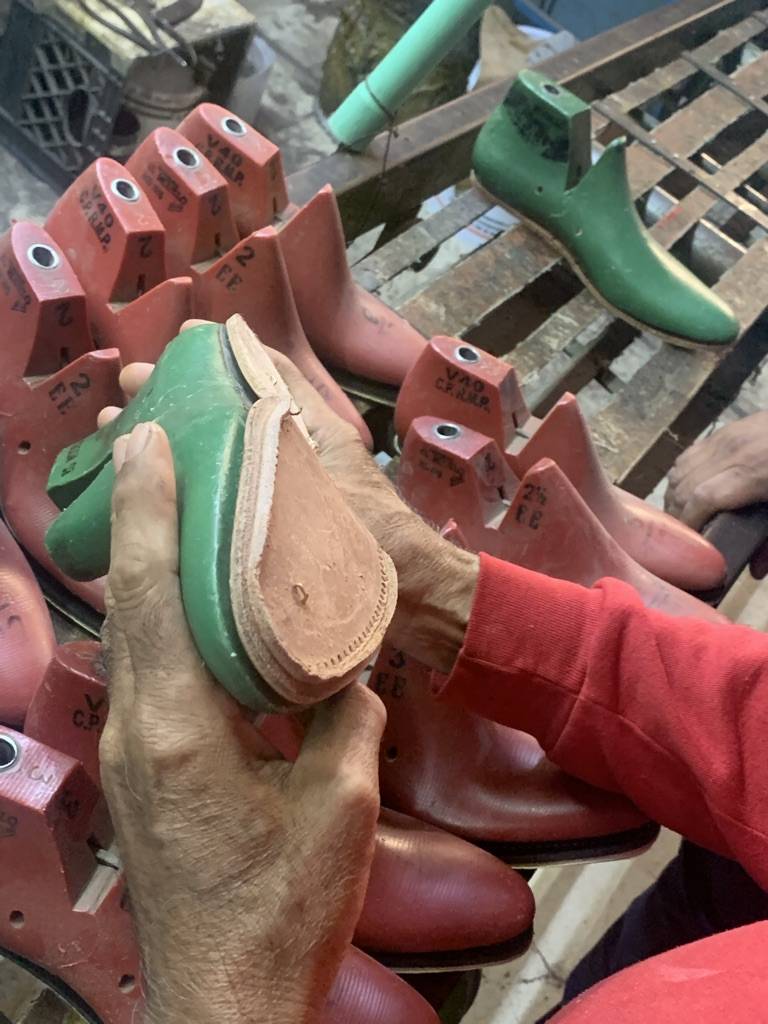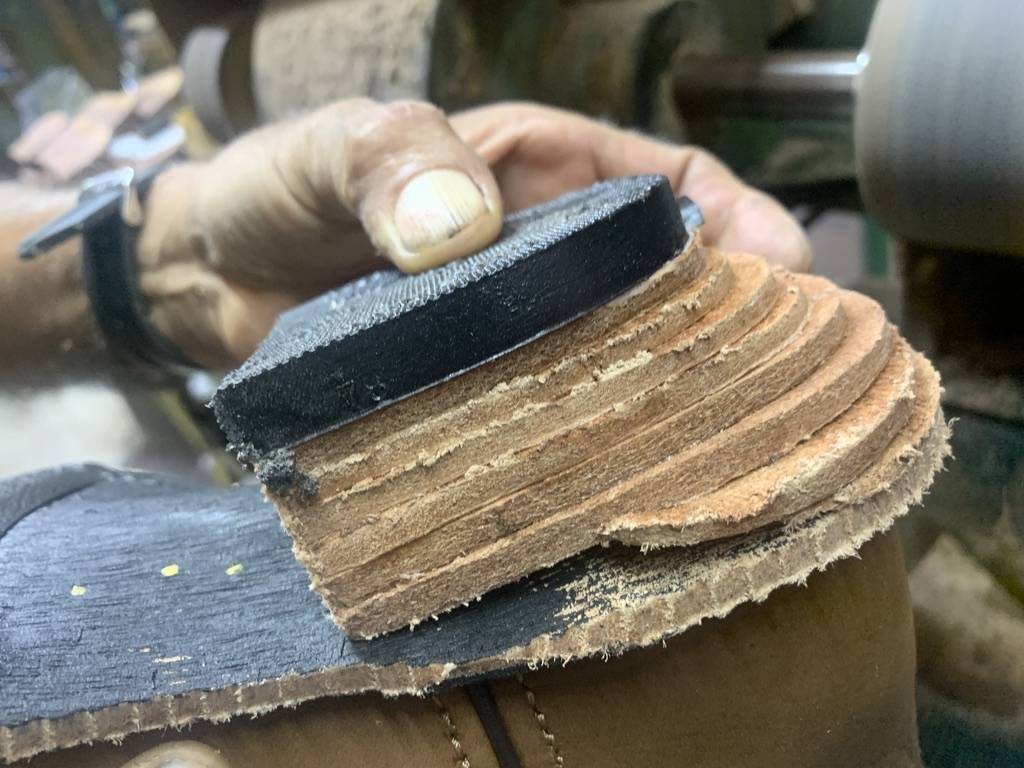 Why do we call our boots "Nutted Calf"? Most of the fine leather in good cowboy boots is called "cow-calf", from steers at about twelve months of age. While Atomic 79 does make some boots from other types of leather, the majority of our top grade leather comes from these younger cow-calf steers- quality and consistency are available in a number of colors and finishes. The Nutted Calf brand tells a simple story and gets to the point- it represents traditional handmade cowboy boots with true grit, reflecting the quality, craftsmanship, and function which distinguish Atomic 79 from the rest of the pack.