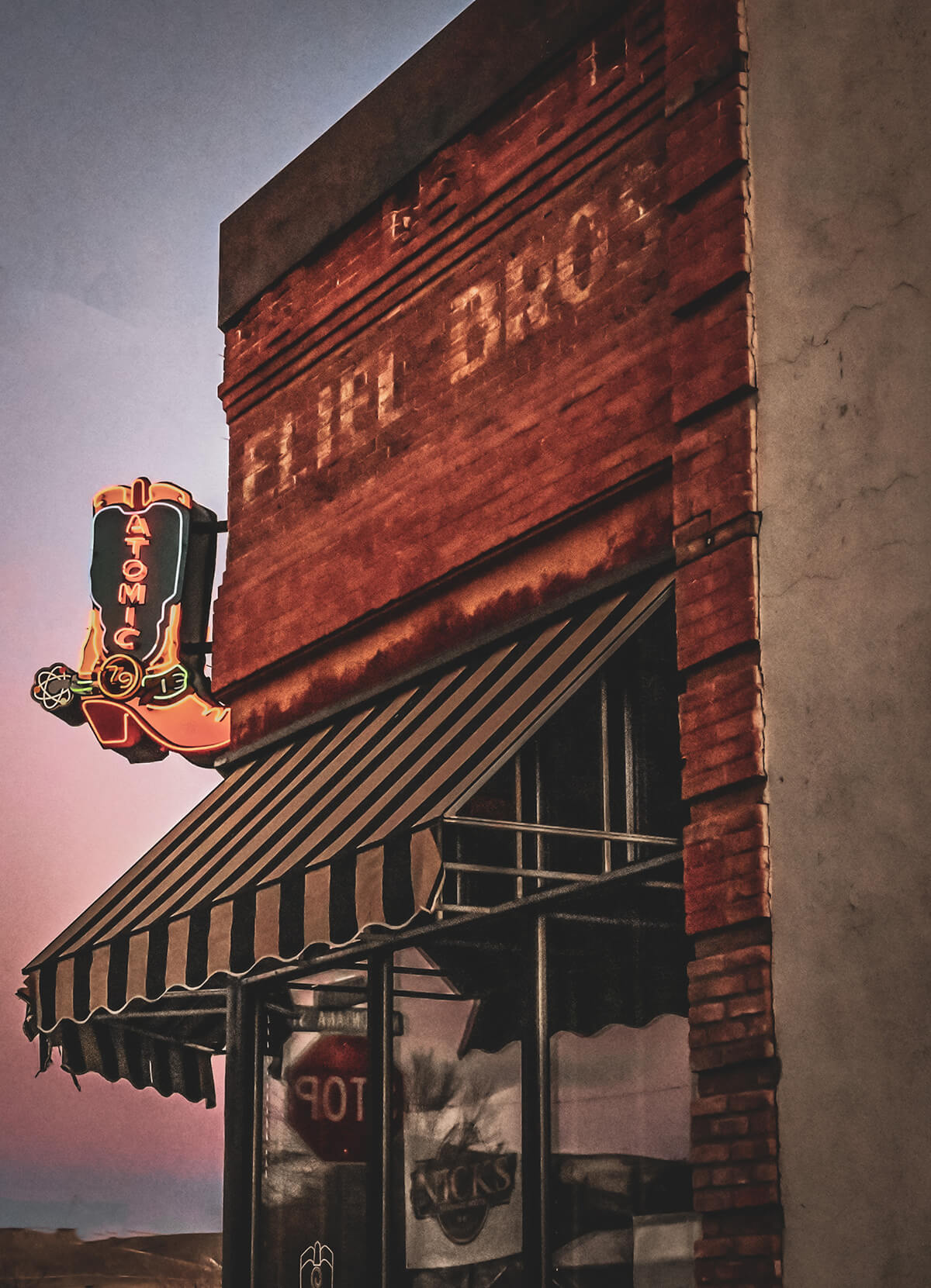 About Us
When cowhands come to town, they know Atomic 79 is a must stop for them! We have everything for cowboys and cowgirls from farrier supplies, ranch ropes, western tack, and quality cowboy boots and cowgirl boots (that are resoleable)!
We aren't just the cowboy shop though; we have something for everyone! For the wood craftsman we have your work boot, axes, chisels, and anything you need to build your cabin in the woods.
We even carry leather/canvas bags, hiking boots, and camping supplies if you are looking for a weekend hiking trip into the mountains. Now don't go thinking we are all about work around here, we have all the fancy and fun things in life too!
Ladies we had you in mind when selecting sterling silver and turquoise jewelry, quality leather purses, and trendy western fashion. Gentlemen, we can help you look your best from head to toe with silver cuff links, handmade leather briefcases, R.M. Williams shoes, and western vests to turn heads.
Schwarz Custom Boots
We are the home of Schwarz Custom Boots where we design and construct custom boots and shoes with quality craftsmanship and a personal touch.
We also offer full line repair on boots, shoes, and leather goods.
All are welcome, & coffee is always on at Atomic 79!